I skateboard right now. I love it because I am learning a lot on it. I got in to it by hanging around friends that skateboard, so though it was cool. But before I was skateboarding I was rollerblading. I am still doing it because I'm a better rollerskater. One thing I would like to do is get so good I could be a professional skater.
I would like to get into snowboarding because it is similar to skateboarding but no wheels. On a snow board you are sliding on ice. I think that is cool!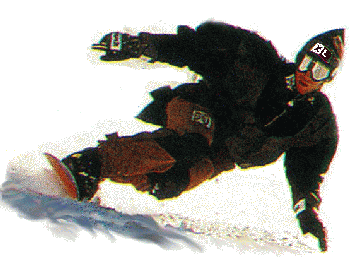 Watch them go!! This will be me!! Soon!!!
Check these cool links. If you're like me, I know you'll like them.
Extreme Websites

Biking Websites

Snowboarding Websites
Web Author mailto:rjsmithjr@hotmail.com
Copyright © 1995 [Smith Enterprises]. All rights reserved.
Revised: September 03, 1998.