Sarah Shaniece Smith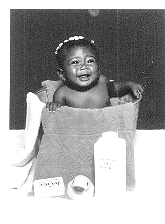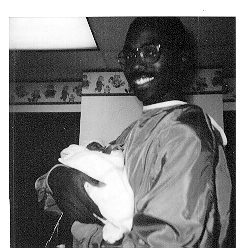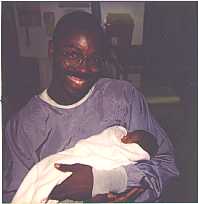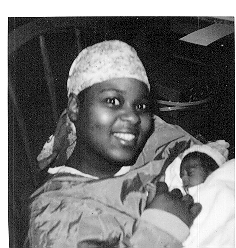 Age: 3 years old
Birthday: Sept 25, 1994
Things I like to do:
Sarah loves to watch her favorite show Blues Clues. She loves to sing songs to God. Sarah colors and draws with other children in the church nursery. She loves to ride her bike, read books and watch videos. Sarah loves to feed our fish. She finds pleasure in dancing, being a helper to her brothers, sister, and her parents. Sarah loves adventures when she plays. Sarah is always making new friends. She knows God, Jesus and the Holy Spirit are real and are her source by encouraging her friends when they are sad.
My Favorite Food: French Fries, pastas, chicken, hotdogs, greenbeens and cheese sandwiches.
My Favorite TV Show: Blues Clues and Tellie Tubbies
My Favorite Song/Singer:
"Stand Up" Veggie tales
My Favorite Video:
Veggie Tales Sing-a-Long
Things that are happening in Sarah's life now:
Now she is learning educational things from School House Rock. She is learning to read and knows the alphabets, numbers up to 40. The Lord has blessed her to absorb what ever she hears or sees. She has learned to form simple sentences and can remember songs after hearing it a few times. Sarah loves her Mom and Dad, her sister and brothers. We desire to place Sarah in a good daycare.
Web Author mailto:rjsmithjr@hotmail.com
Copyright © 1995 [Smith Enterprises]. All rights reserved.
Revised: August 30, 1998.