Rodney and Nita Lloyd
Rodney Lloyd has been in full-time ministry for over 20 years as an apostle and teacher. He was raised and educated in Tennessee, having earned a Bachelor of Science degree in History from East Tennessee State University. He graduated as a member of the charter class of Rhema Bible Training Center, Tulsa, Oklahoma. He was later an instructor at Rhema for a period of 3 years. He has pioneered and pastored churches in the USA and has traveled extensively in various pads of the world.

Rodney's wife, Nita, also graduated from Rhema Bible Training Center, Tulsa. She has served beside Rodney throughout their various stages of ministry.. Nita grew up in a Christian home with a desire to someday be a missionary in Africa. This dream was fulfilled when Rodney, Nita and their children lived and ministered in South Africa from 1989 - 1993.
Based in Johannesburg, they traveled much within the country, as well as in surrounding countries, ministering in churches, Bible schools and outreach crusades. During their stay in South Africa, they were extensively involved with Jesus Alive Ministries, an evangelism and famine relief organization to the poverty stricken, diseased and war torn peoples of Africa. Also, for a period of 2 years, Rodney was a lecturer at Rhema Bible Training Center, Johannesburg.
Rodney and Nita currently pastor Statesboro New Covenant Church and direct Firm Foundations School of Ministry in Statesboro, Georgia. Nita has a godly desire and sensitivity to minister to women in the Body of Christ at large. Over the last number of years, she has organized and ministered at many women's conferences. Rodney and Nita have also developed a head for those in ministry. Having a burden to see the Body of Christ matured and established in its spiritual walk, Rodney not only pastors, but also itinerates throughout the USA and abroad, conducting Bible teaching seminars and revivals in local churches. The Holy Spirit speaks through Rodney in a way that grips the heads of believers, challenging and motivating them to obedience.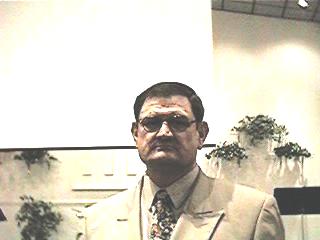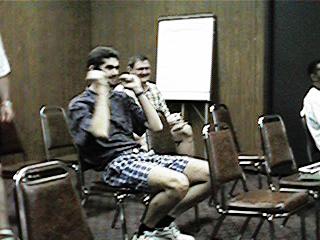 Pastor Butch McKenzie and son Mark
Web Author mailto:rjsmithjr@hotmail.com
Copyright © 1995 [Smith Enterprises]. All rights reserved.
Revised: September 13, 1998.